ReactOS is a free and open source Windows-like operating system with very low system requirements. A Linux implementation of the Windows API, called Wine, already existed when development began. ReactOS takes the concept a step farther by creating an entire operating system with the look and feel of Microsoft Windows, using Wine to implement the Windows API. ReactOS is at least somewhat compatible with most Windows programs, including games that use DirectX. It also implements NTVDM for compatibility with DOS software. Officially, ReactOS 0.4.x is considered alpha software, and will not be considered beta software until version 0.5. Because an alpha version of any program can potentially have issues with stability, data corruption and data loss, it is recommended that ReactOS only be installed on a testbed computer, or safely run in the protected ("sandbox") environment of an emulator or virtualization suite. ReactOS can also be booted from a LiveCD, which allows the OS to be tested without the overhead of an emulator, and without installing to a hard drive.
Added by DOSGuy
Screenshot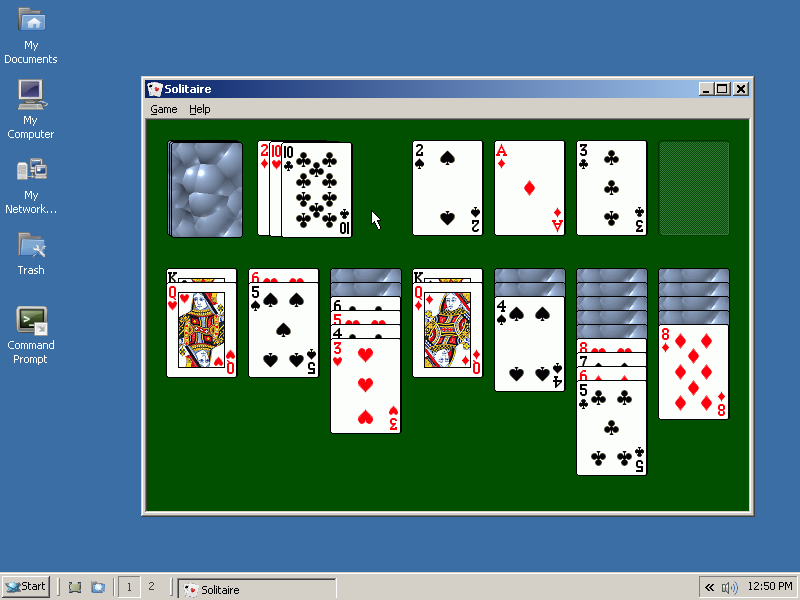 Downloads
| | | | |
| --- | --- | --- | --- |
| ReactOS 0.4.7 Boot CD (105,959,569 bytes) | 6 December 2017 | | |
| ReactOS 0.4.7 Live CD (74,971,403 bytes) | 6 December 2017 | | |
Availability
This project is still actively being developed.